His stunning 5–4 decision forces states to fund religious schools—and augurs even more radical rulings down the road.
By Mark Joseph Stern June 30, 20201:59 PM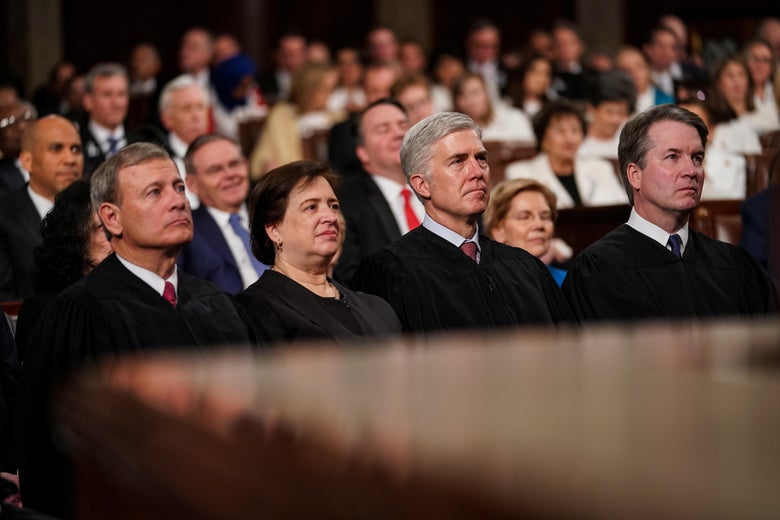 On Tuesday, in a sweeping 5–4 decision, the Supreme Court forced a majority of states to fund private religious schools in a ruling that compels millions of U.S. taxpayers to subsidize Christian education—even if financing another religion violates their own beliefs. Incredibly, this maximalist decision did not go far enough for two conservative justices who would apparently let states establish an official religion. In dissent, Justice Sonia Sotomayor described the majority's decision as "perverse." That may be an understatement: Its decision is the culmination of a yearslong assault on secular governance and augurs even more radical rulings down the road.
The basis for Tuesday's decision in Espinoza v. Montanaoriginated in a creative scheme devised by the Montana Legislature to fund sectarian schools. The Montana Constitution contains a "no-aid" provision that bars the state from providing public funds to religious institutions, as do 37 other state constitutions. To work around this rule, the Legislature granted tax credits to residents who donate money to Big Sky Scholarships, which pays for students to attend private schools, both secular and sectarian. (Montana's demographics ensure that the only sectarian schools that participate are Christian.) In other words, residents get money from the state when they help children obtain a private education, including religious indoctrination. In 2018, the Montana Supreme Court found that this program violated the state constitution's no-aid clause. But instead of excluding sectarian schools, the court struck down the whole scheme for all private education.